School Council
What is our School Council?
Each year, two students from each class are elected by their peers to represent their, to help improve the school and to promote participation in a range of school, community and national events. Our school council is for everybody and we aim to develop and promote pupil voice and service to others.
What do we do?
Fundraising for the Children's Cancer Charity RWI
As a school community, we all wanted to support the work of a children's cancer charity that had offered wonderful care to one of our pupils. We organized a range of activities, including a family sponsored walk and a dedicated school day to help to raise funds. Thanks to the generous support of pupils, staff and families, we raised over £15,000.
Wearing blue, in recognition of Bailey's favourite football team Chelsea was a terrific success.
Sit Ups for Cancer Research
The School Council listens to the ideas of our children. Recently four boys in Year 4, Zach, Seb, Fred and Lucas brought their fundraising ideas to the School Council. They suggested raising money for Cancer Research through a sit up challenge over the month of March. The boys did a fantastic job, not just raising money but also raising awareness of the Cancer Research charity.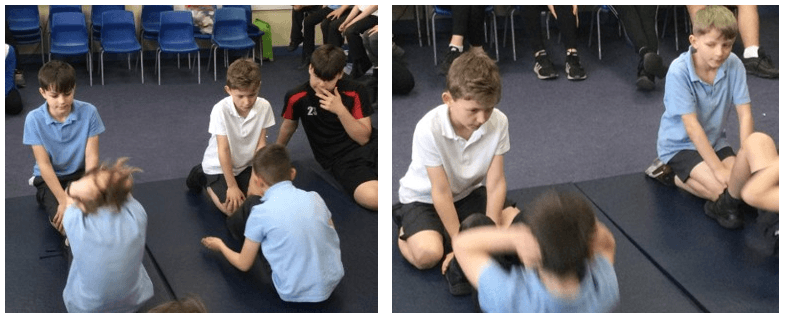 Bedale Litter Pick
On the 3rd Sunday of every month, a growing group of pupils and parents gather to pick up litter around the town. Rain or shine, we have helped to tidy up the park, the High Street, the beck and further afield. It is so good when local people thank us for helping to keep Bedale beautiful.
What an amazing morning children and families from Bedale Primary School had on Sunday 16th May. We are proud to be a part of Bedale Litter Busters and a large number of our children woke early to take part in a 'town tidy.' As ever, we help with litter picking but also planting flowers, weeding, cleaning signs and helping to create a plant swap in what used to be the old phone box.
And in recognition of the hard work and commitment of our children, Bedale councillors presented our children with commemorative plaques.
Please come and join us, we meet on the 3rd Sunday of every month at 9am, outside House and Home. As Katie in Year 4 said, 'It's great fun. Can I come back next month?'
Children in Need
BBC Children in Need Day has always been an important day at Bedale Primary School! On Friday 19th November last year, we joined forces with other schools up and down the country to raise money to make a life-changing difference for children. We knew that this year in particular, many children needed our help to overcome the additional challenges they face due to the impact of Covid-19.
We asked children to dress up in celebration of their favourite real-life superhero. This could be Granny or Granddad, a doctor or care assistant, a firefighter or big brother or sister in return for a £1 donation for the Children in Need charity.
We l also held a fund-raising book sale on the day. Children brought in books for the sale (up to a maximum of ten) to be sold to their year groups during breaktime. This was run by our school council members. Our amazing children raised a grand total of £570!
MUGA Grand Opening
In November 2021 our head boy and girl and our School Council welcomed some very important visitors to the opening of our MUGA.
The day began with a visit from Rishi Sunak, our member of Parliament and the Chancellor of the Exchequer. He had a meeting with the school councillors and he was grilled by the children! Questions included, what is the hardest part of your job? Why did you choose to go into politics and what would you be if not a politician. His answer? He's always wanted to be an X-wing pilot in the Star Wars films! Who knew?
We were then joined by Josh Coburn, an ex-pupil who is now playing football for Middleborough F.C., together with their manager at the time, Neil Warnock. After meeting with Bailey and Alfie, our guests enjoyed a fantastic opening ceremony performed by all of our children.
What an incredible day!