Our School Vision
The values in our creative curriculum prepare children
for future life, embedding a passion for reading,
developing an understanding of the locality and empathy
for other cultures.
This is based on the Greatest Commandments given by
Jesus: ' Love the Lord your God with all your heart, all
your soul and with all your mind' and to ' Love your
neighbour as you love yourself'.
Each day we live out these commandments through our
core Christian values of perseverance, compassion and
friendship. We learn to love ourselves, each other, our
community and our world.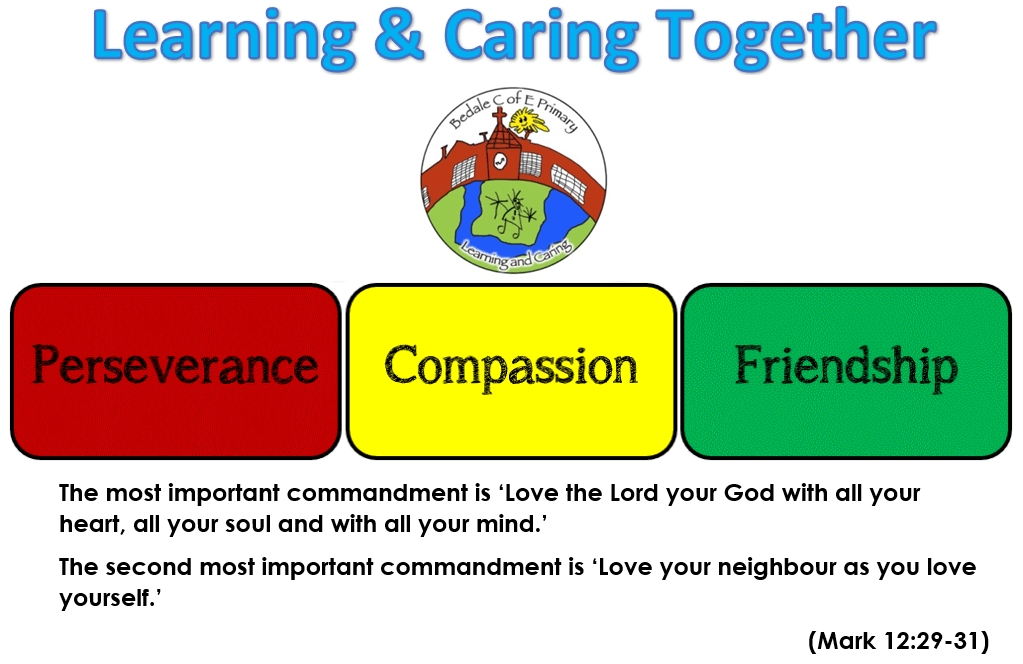 Perseverance Compassion Friendship