School Games and Sports News
Sport at Bedale Primary School
At Bedale Primary School, we believe in the power that sport has to support the development of children's wider skills, qualities and aspirations. Through sport, they can make a positive contribution to our school ethos of Learning and Caring Together, and boost attainment and achievement.
Our sporting events are split into 3 levels, as shown in the diagram below.
Level 1 involves competition within school, including lunchtime and after-school clubs which are open to all abilities of children. We aim to include everyone in sport, competing against pupils of similar ability, including encouraging children to try new sports.
When teams and individuals show a talent in sport, they are given the chance for success at Level 2 and Level 3 events. Here our pupils get a chance to shine in sport and are encouraged to develop their talent further wherever possible. These Level 2 and 3 events often include sponsorship and support from businesses and other agencies such as the North Yorkshire Youth Games, RFU-supported Tag Rugby, and Drax Power's Kwik Cricket tournament.
Squads for level 2 and 3 competitions are selected based on a number of factors including attendance and attitude at clubs. To help with Level 2 and 3 events, the school may offer extra training sessions for the squad, who are supported by other pupils who may compete in future years or in other competitions. Parents with coaching skills and local clubs have been involved in supporting the school's success over the past few years. We also rely on parents' support to accompany children to events and, of course, to cheer them on and console or celebrate with them when it's all over!
Sports News
This section of the website is updated termly with a summary of sports news. To keep up-to-date with the latest news, please follow us on our blog and facebook pages via the links on our homepage.
Cricket Success
Our Year 4 children represented our school in a Cricket competition at Richmond on 17th May 2022. We are so proud to say they won the competition and went through to the next round taking part in the North Yorkshire County Cricket Finals in York on 21st June 2022. They battled hard with amazing individual scores with the bat, super wickets with the bowling and tremendous team work on the field, finishing runners up to a very well organised and experienced team from Pannal School. Well done everyone!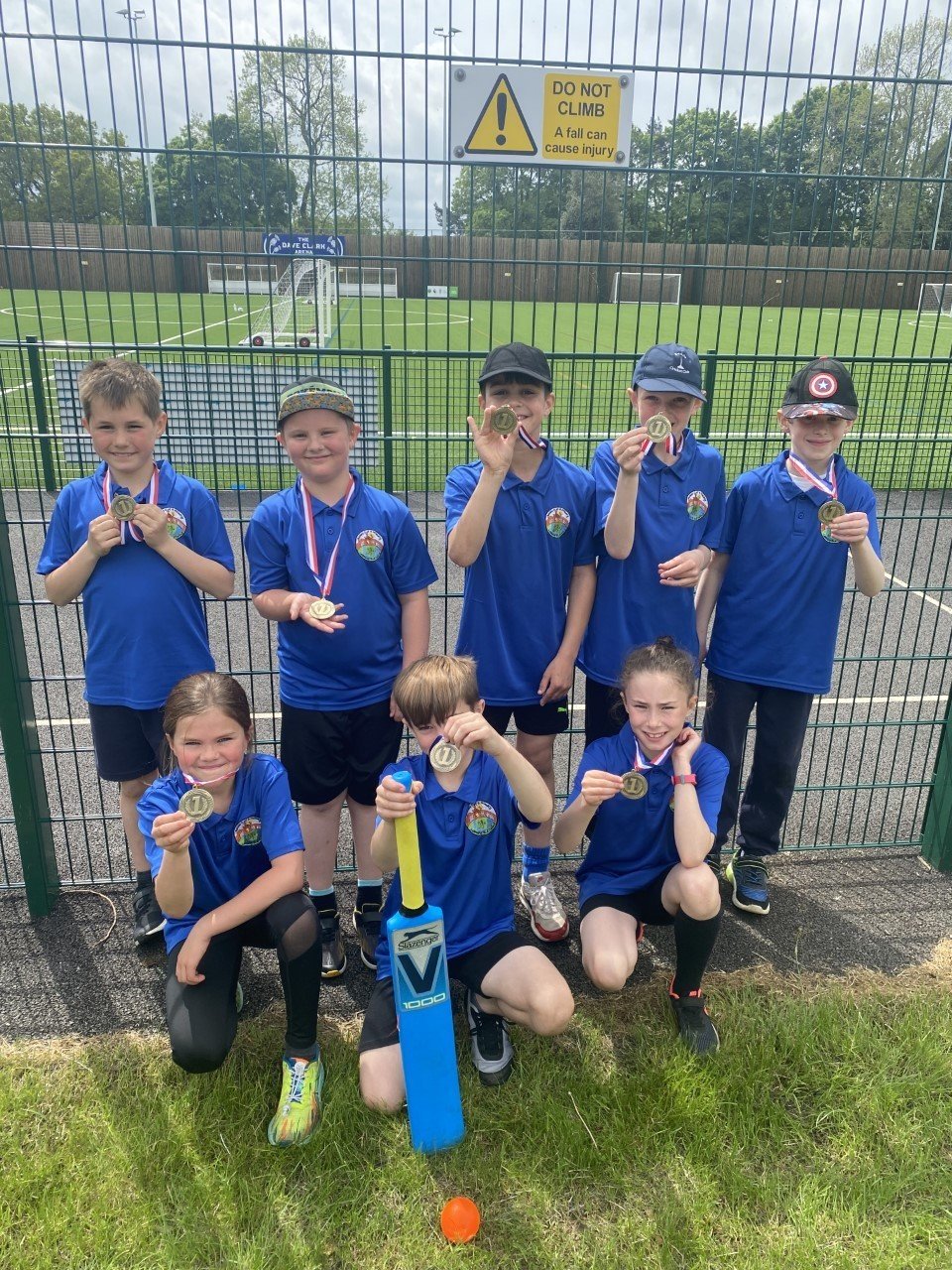 Josh Coburn
We recently received some incredibly inspiring news about a previous pupil of Bedale Primary School, Josh Coburn. Josh was a pupil in Mrs Turnbull's final class before she became headteacher (her classroom was where Mrs Brown now teaches, with Mr Collins as her teaching assistant). Josh was an absolute delight to teach and showed wonderful attitude to both his work and his sporting commitments. We are not surprised to hear how successful he has been. Josh began with Sunderland Academy at aged 11, where he travelled five times per week for training and matches. Following this, he moved to Middlesbrough as an under 16 where he then received a two-year scholarship with them. Josh has now just signed his first 2½year professional contract making him a professional footballer who plays with Middlesbrough under 23s! What an incredible achievement! We were also so pleased to hear that, alongside his football achievements, Josh has continued to study hard and is now just finishing a BTEC Sports course alongside his scholarship.
A huge well done from everyone at Bedale Primary School Josh!
We look forward to seeing some of our current pupils follow in his footsteps.
Lily Crosthwaite
Another pupil making waves in the footballing world is Lily, a teammate of Josh (above) in our school team for many years. She made her first team debut for Durham in the 2020/21 season and has gone on to become a regular presence in the first-team fold. https://durhamwfc.co.uk/2020/01/24/meet-the-squad/