Fundraising and Charitable work
Throughout the year we hold various events to help raise money both for the school and other worthy causes, such as Wear it Pink Day, Children in Need, Read to Feed and Red Nose Day. We also have a long-standing relationship with Mettupalayam, an Indian village, with current and past staff having visited India to see the result of our work. We have also had visitors from the village visit Bedale.
Spring 2020
In January 2020, the school council helped organise and run several book sales with the proceeds going to the Australian Bush Fire appeal. The school has also been involved with promoting the Fire Fighters Charity Bags scheme.
RSPCA
The school council regularly discusses which charities they would like to support. The rest of the school votes on which we will support across the terms in school. Animal charities have been popular, with the RSPCA winning the vote in 2018 and Dogs Trust in Autumn 2019. We held a non-uniform day on the last day of half term, raising over £100 for this charity.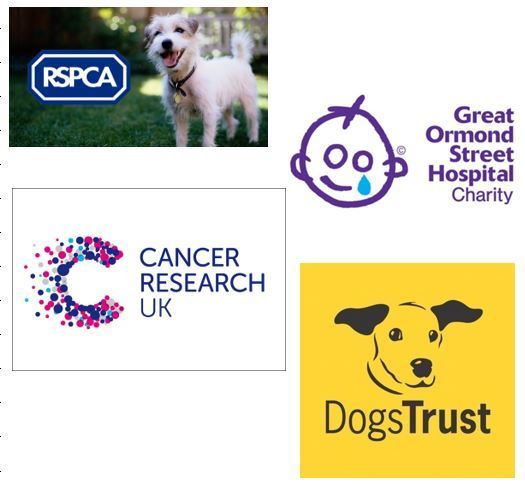 Children in Need
Each year we raise money in school for Children In Need through dressing up, having a cake stall and other fund-raising activities like making coin Pudseys.
We raised £630 in 2019's appeal by coming to school in non-uniform and showing our spots. The heads of School Council led a collective worship at the end of the day.
"We raised lots of money for charity." Ben
"We were looking forward to tasting the cakes and seeing what they looked like." Josh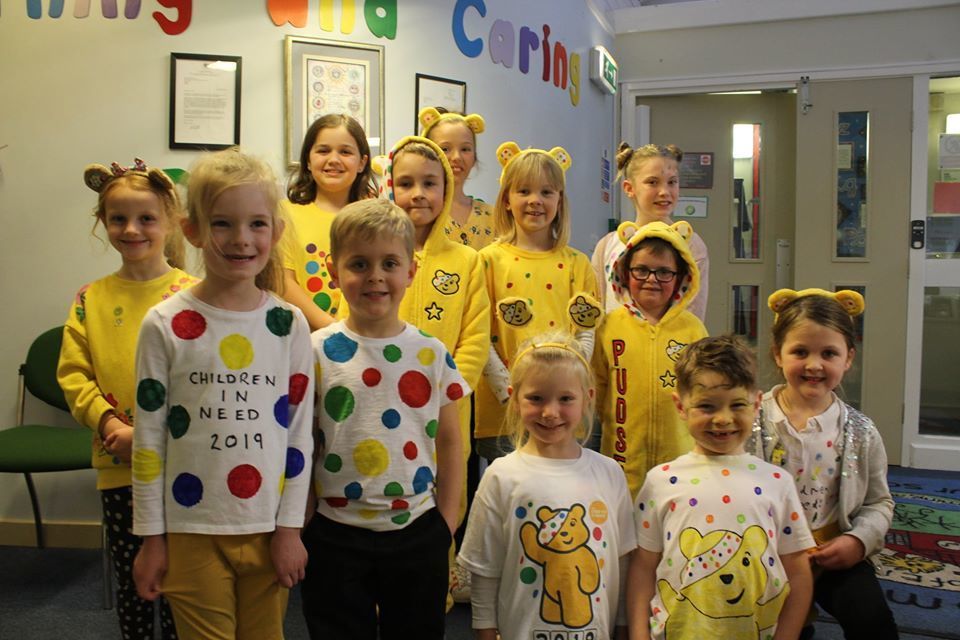 Rainforest
As part of our rainforest topic, the pupils in Years Five and Six regularly raise money in support of a charity which helps look after this vital resource for our planet.
In Autumn 2019 we have raised almost £300, which we are going to use to buy an acre of rainforest and to sponsor a rainforest animal through The World Land Trust. This brings the total raised over the last few years to over £700, meaning that we have helped save five acres of precious rainforest in that time.

Mettupalayam
For twenty years now, we have had links with Mettupalayam in India, supporting the work of the Friends of Mettupalayam (FOM) -click the banner above to visit the Friends of Mettupalayam website.
FOM is a village based project supporting children and adults in a very poor rural area of Tamil Nadu, South India. The project, founded in 1985, centred mainly on children, improving their future lives and health through education and better nutrition. In recent years, they have also expanded support to include the elderly, and the disabled.
At Bedale Primary School, we have been involved in raising money for development projects such as building a new school and buying resources to help the community. Each year, we have at least one event that supports this project. In previous years, members of staff have visited India as well as having guests from the village here in Bedale to see our school. If you want to know more about our recent work and links with Mettupalayam click here.
The Great North Air Ambulance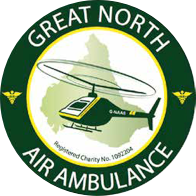 We regularly send home collection bags from The Great North Air Ambulance and have discussed their important work in class or during our Collective Worship time.

Fun Run
Every year in Summer Term, we hold our annual Fun Run on the school field, which has been a fixture of the school summer for almost a decade now. With stalls organised and managed by the Year 5 and 6 children, this is always an exciting and popular event. In 2018, the children wanted to do something to support the Teenage Cancer Trust, as a former pupil is receiving support from this charity. As a result, we sent some of the money we raised on the day to this charity.
Other charities
There are a number of other charities that we have able to support over recent years, including: Red Nose Day, One Love Manchester, Motor Neurone Disease Association, Band Aid 30, Help for Heroes, Send a Cow and Wear it Pink - Breast Cancer Campaign.